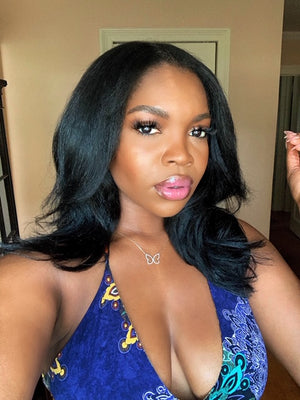 Tulip Drip Glam Gloss
​Juicy lips will always be in! Rock your juiciest lips with our new ultra glossy and nourishing lip gloss. Our formula is non-sticky yet boasts that sexy, shiny goodness that we all love. Made with the purest and highest grade raw ingredients. Always mixed, developed and poured with love in NYC. These glosses are semi-opaque, with the ability for more opaque color payoff when layered. All of our glosses feature our signature light Vanilla Peach scent.
Shade Inspo: Tulip Drip was created for our our Glam baes who love to bring out their inner barbie girl. No good Lip Gloss collection in complete without a classic Barbie toned pink and thats exactly what Tulip Drip is! We developed this color to be a true pinky gloss with some brown undertones for depth. Color development was inspired by our everlasting love for Tulips. It was only right :)
Glam Tip: Line your lips with your fave ICUlip liner and pair your Glam Gloss with our Glam Balm for an ultra juicy, sheer finish.
Featured ingredients: Vanilla and Peach Essence
Size: 7mL